Le Tell, Cargo ship, length 76 m

Drive time: 5 minutes, depth: 5 - 18 m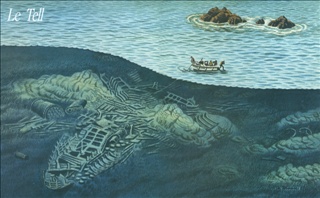 The le Tell was a coastal freighter which was made and put in service ​​on March 11th 1879 in La Seyne. After several accidents during his service, the freighter sank during a strong east wind on 25 October 1913. You can still find the former charge, cement bags, around the wreck.
It lies in front of Cap Camart in shallow water. Sometimes you can find stron drift here, but in general it is an easy dive spot.
Approx 5 minutes boat drive from the base.