Suitable for
Beginners to very experienced divers, tec divers, diving clubs, diving schools, families
Nitrox and Trimix
There is Nitrox 28 for free and Trimix available in Hyères.
Center management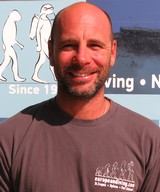 Jeremy Fremaux
E4 - B.E.E.S. 2EME DEGRE CMAS Instructor ***
MONITEUR NITROX
E4 MONITEUR TRIMIX
MONITEUR RECYCLEUR
Languages: French, English
Tank valves
All our air tanks have double DIN or INT valves.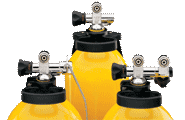 The Nitrox tanks also have double valves with the new European Nitrox standard M26x2.