Kon Tiki Aerial Flight
General information
In the beautiful Kon Tiki holiday village we have different mobile home / bungalow models from which you can choose:
If sea view is your priority, then there is only one choice: The Tiki Huttes in the 1st and 2nd row right on the beach, with either 1 or 2 bedrooms.
These models and the Garden Tiki Huttes are identical and differ only in their location. Both models are equipped with air conditioning and satellite TV. There is a model for 2 adults and 2 children (TH4 and GTH4) and one for 4 adults and 2 children (TH6 and GTH6). The Garden Tiki Huttes are arranged in a circle and are located in rows 3 to 7.
The biggest offer of space is the new Tiki Family with 3 bedrooms. These are located in the upper part of the village, beginning from the 8th row.
New since 2013: Tiki Lounge (TL) with top-of-the-line equipment: whirlpool, Italian shower, extravagant views of the vineyards or in the first row on the beach.
New since 2014: The Garden Tiki Huttes Premium 4 and 6. These vary in size from the normal Garden Tiki Huttes. In addition, these have an additional air conditioning in the living room.
In addition, we also offer cabins from private renters, which are also on Kon Tiki and are usually a bit cheaper. Information can be found on the page Private renter Kon Tiki.
All mobile home models are inside the Kon Tiki holiday village and in close proximity to the dive center and the beach. All models are in very good condition, have shower, toilet, running hot/cold water and a terrace. All terraces have a table, umbrella and at least 4 chairs.
Further equipment features and information can be found in our PDF download:
Tiki Family (TF)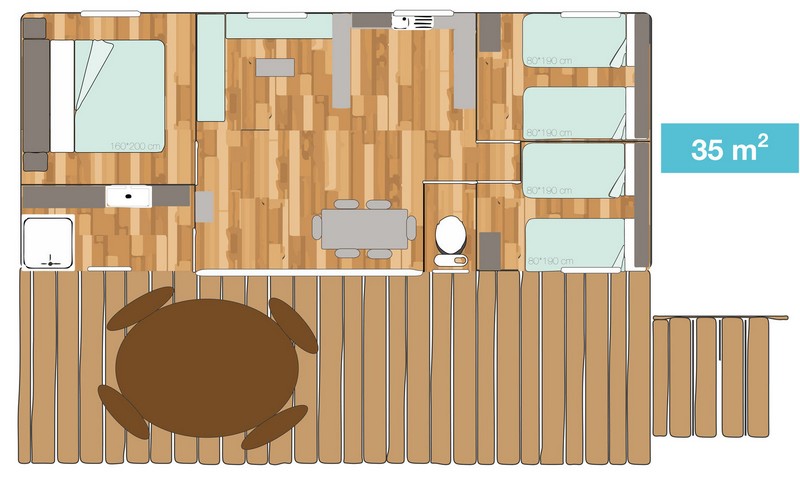 6 persons, living space approx. 35m² plus covered terrace of approx. 6m²
Tiki Hutte 4 und Garden Tiki Hutte 4 (TH4 und GTH4)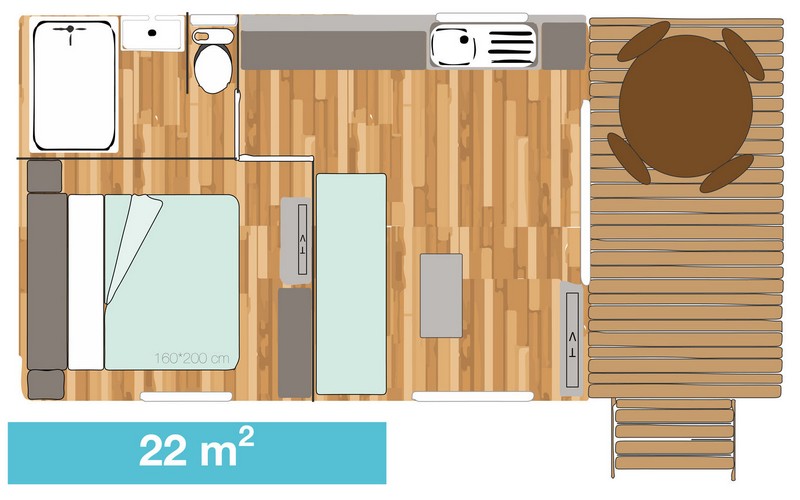 2 adults and 2 children, living space approx. 22m² plus the covered terrace of approx. 6m²
Tiki Hutte 4 of the first row, completely renovated in 2014
Tiki Hutte 6 und Garden Tiki Hutte 6 (TH6 und GTH6)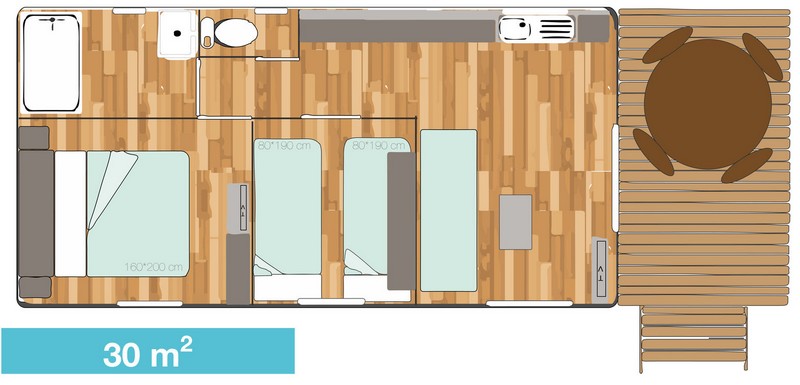 4 adults and 2 children, living space approx. 30m² plus the covered terrace of approx. 6m²
Tiki Hutte 6 of the first row, completely renovated in 2014
Garden Tiki Hutte 4 Premium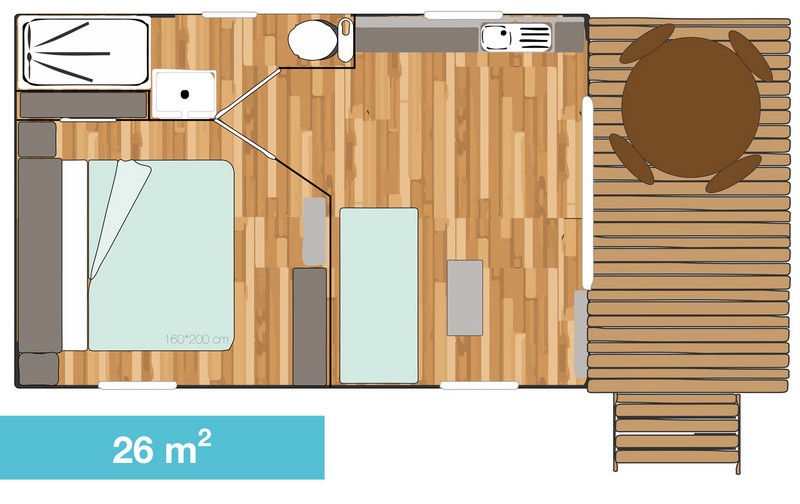 2 adults and 2 children, living space approx. 26m² plus the covered terrace of approx. 6m²
Garden Tiki Hutte 6 Premium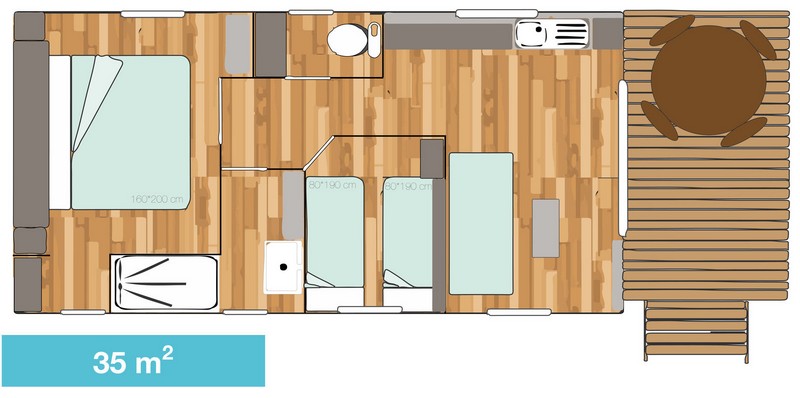 4 adults and 2 children, living space approx. 35m² plus the covered terrace of approx. 6m²
Tiki Lounge Beach 2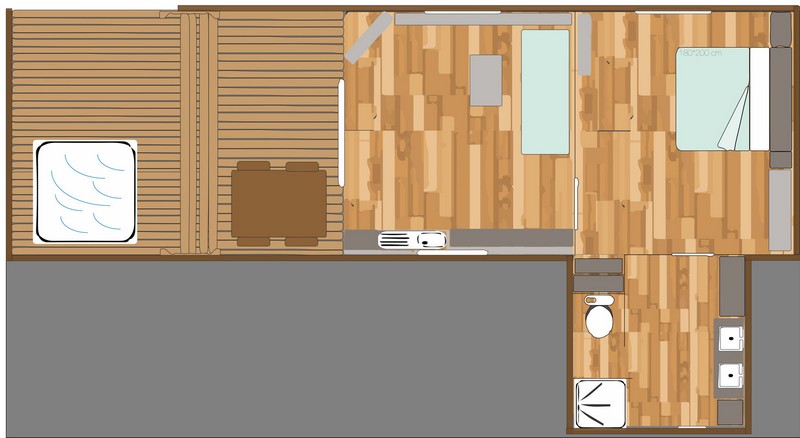 2 persons, living space approx. 30m² plus the covered terrace of approx. 6m²
Tiki Lounge Beach 4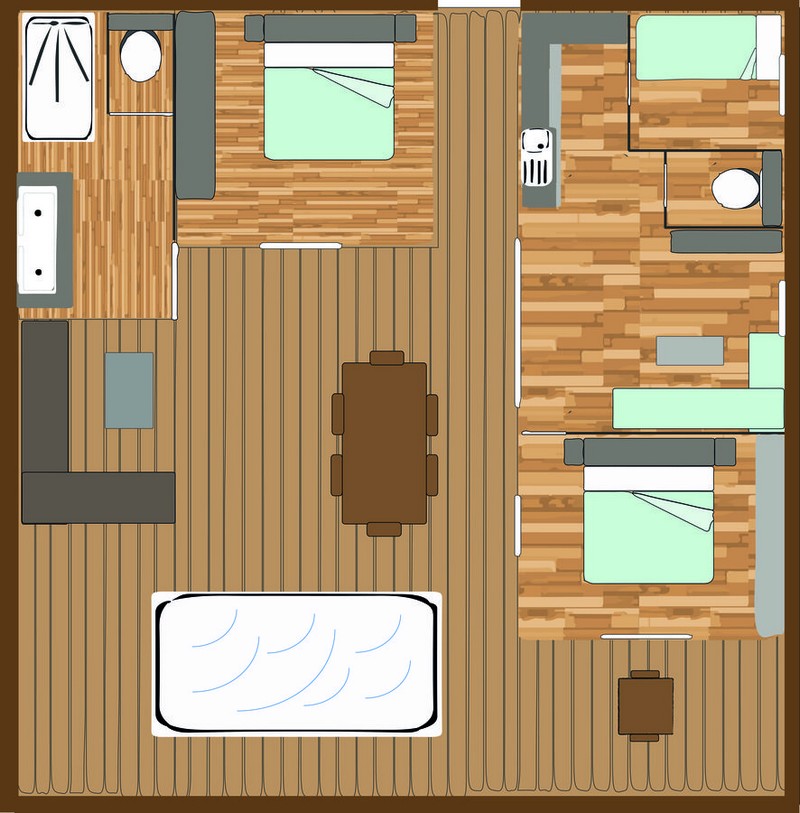 4 persons, living space approx. 35m² plus the covered terrace of approx. 6m²
Tiki Lounge Garden 2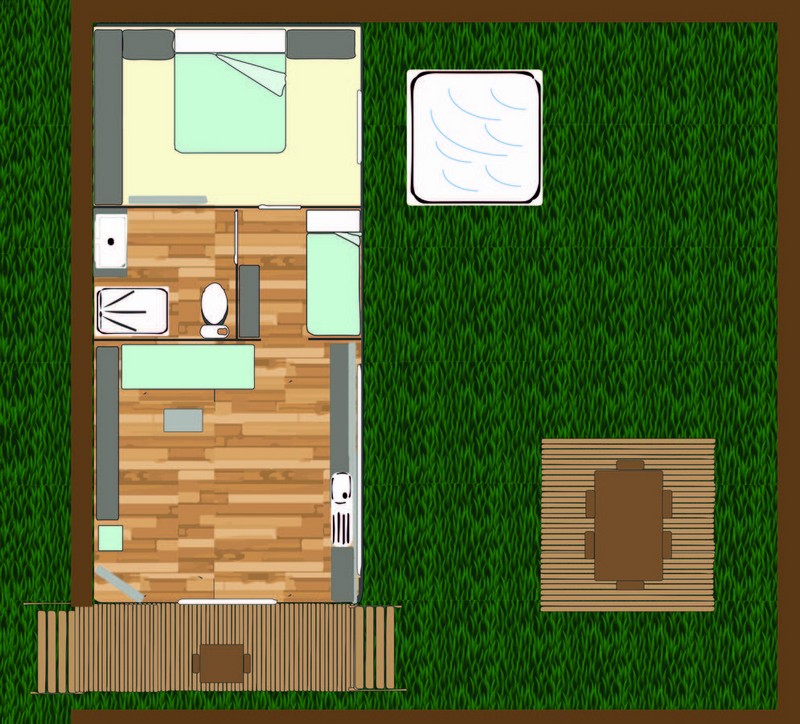 4 persons, living space approx. 38m² plus the covered terrace of approx. 6m²
Tiki Lounge Garden 4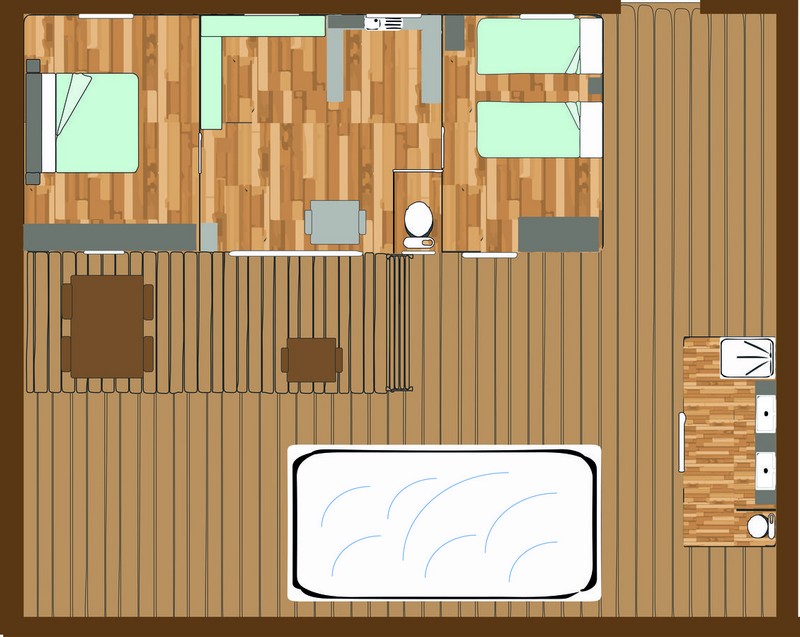 4 persons, living space approx. 40m² plus the covered terrace of approx. 6m²